ENGLISH
ESPAÑOL
PROVITA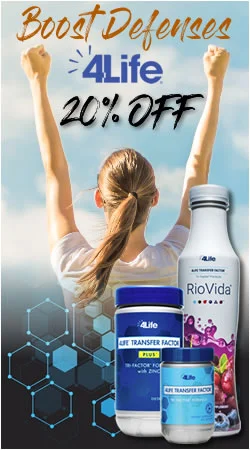 Terms & Conditions
PLEASE READ THIS DOCUMENT CAREFULLY! IT CONTAINS VERY IMPORTANT INFORMATION ABOUT YOUR RIGHTS AND OBLIGATIONS
ProvitaStore provides services subject to the acceptance of these conditions, and the use of these constitutes acceptance of our conditions. If you do not wish to be bound by these conditions, do not access or use the Services.
No professional medical advice or information is available.
ProvitaStore's staff does not offer medical, diagnosis, treatment or advice, and the information in this site is provided for informative purposes only. Although we provide information about our products to answer questions from our visitors, we do not provide medical advice. As a result, you should never use the information obtained from our staff of customer service for the diagnosis or treatment of any health problem or instead of any medication or treatment prescribed by a physician or other health professional.
Check with your doctor or other health care provider if you have questions related to health before using any of our products or rely on any information obtained in the Services. You should discuss with a doctor if you are taking any medications or nutritional supplements before using or wanting to use our website.
Statements about the services have not been evaluated by the Food and Drug Administration. Our products are not intended to diagnose, treat, cure or prevent any disease.
Privacy
Use of Your Information:
We may use your personal information to answer your questions and comments when communicating with us through links or pages that are provided in the Services, as "Contact Us".
Shopping: If you purchase products through our website, we will use your personal information to process your purchase, confirm your order and deliver the goods.
Newsletters and promotions by email: With your permission, we may use your personal information to send newsletters, exclusive offers and promotions, and product news by e-mail. We can also use it to manage our promotions.
We have all the proper safety procedures to protect the information that our customers voluntarily provide us when opening an account or place an order with us. We refer to financial information such as credit card, debit card and personal information like an email address, home address, and telephone number. We do not share or sell to third parties or advertisers.
Commercial transactions
To purchase any products or services through our website, you must meet the following requirements: (a) be at least 18 years of age, (b) provide valid payment information associated with a credit card or other method payment that you are authorized to use, and (c) authorize us to charge your credit card or other payment method the price of the products or services you request, with all taxes, fees or shipping fees described on our website.
If the package is stopped by customs because items ordered are not allowed in the consignee's country and the package is abandoned, there will be no credit issued to the customer for the order.
If the package is stopped by customs upon return to the United States, and the package is abandoned, there will be no credit issued to the customer for the order.
Electronic communications
By accessing or using the Services, send emails or receive electronic communications from us, you are communicating with us accessing to electronic communication with the Company. We may contact you by email, you agree that all notices, declarations, agreements, policies and other communications that the Company will provide to you electronically, satisfy any requirements of such communications be in writing.
Términos & Condiciones
ProvitaStore ofrece los servicios condicionados a la aceptación de las presentes condiciones, y el uso continuo de los servicios constituye la aceptación de las presentes condiciones. Si usted no desea estar obligado por estas condiciones, no acceda ni use los Servicios.
No se ofrece asesoramiento profesional ni información médica.
ProvitaStore y su personal no ofrecen consejos médicos, diagnóstico, ni tratamiento, y la información incluida en esta web se ofrece sólo con fines informativos. Aunque proporcionamos información acerca de nuestros productos al responder las preguntas de nuestros visitantes, no proporcionamos consejo médico. Como resultado de ello, nunca se debe utilizar la información obtenida de parte de nuestro personal de servicio al cliente para el diagnóstico o tratamiento de cualquier problema de salud o en lugar de cualquier medicamento o tratamiento médico prescrito por un médico u otro profesional de atención médica.
Consulte con su médico u otro proveedor de atención médica si tiene preguntas relacionadas con la salud antes de usar cualquiera de nuestros productos o confiar en cualquier información que obtenga en los Servicios. Usted debe analizar cualquier medicamento o suplemento nutritivo que esté usando con un médico antes de usar cualquier medicamento o suplemento nuevo.
Las declaraciones sobre los Servicios no han sido evaluadas por la Administración de Alimentos y Medicamentos. Nuestros productos no están destinados a diagnosticar, tratar, curar o prevenir ninguna enfermedad.
Privacidad
Uso de su información:
Podemos usar su información personal para responder a sus preguntas y comentarios cuando se comunica con nosotros a través de vínculos o páginas que se proporcionan en los Servicios, como la función "Contacte con nosotros".
Compras: Si compra productos a través de nuestro sitio web usaremos su información personal para procesar su compra, confirmar su pedido y entregarle los artículos.
Boletines y promociones por correo electrónico: Con su permiso, podemos usar su información personal para enviarle boletines, ofertas y promociones exclusivas, así como noticias de productos por correo electrónico. También podemos usarla para administrar nuestras promociones.
Contamos con todos los procedimientos de seguridad adecuados para proteger la información que nos proporcionan voluntariamente nuestros clientes al abrir una cuenta con nosotros o poner un pedido. Nos referimos a información financiera de tarjeta de crédito, tarjeta de débito así como información personal como dirección de correo electrónico, dirección domiciliaria, número telefónico. No la compartimos ni vendemos a terceras personas o empresas de publicidad.
Transacciones comerciales
Para comprar cualquiera de los productos o servicios a través de nuestro sitio web, deberá cumplir con los siguientes requisitos: (a) tener al menos dieciocho años de edad, (b) proporcionar información de pago válida asociada a una tarjeta de crédito u otro método de pago que usted esté autorizado a utilizar, y (c) nos autoriza a cargar a su tarjeta de crédito u otro método de pago el precio de los productos o servicios que usted solicite, junto con todos los impuestos, honorarios o gastos de envío descritos en nuestro sitio web.
Comunicaciones electrónicas
Al acceder o utilizar los Servicios, enviar correos electrónicos o recibir comunicaciones electrónicas de nuestra parte, usted se está comunicando con nosotros y accede a la comunicación electrónica con la Compañía. Podemos comunicarnos con usted por correo electrónico, usted acepta que todas las notificaciones, declaraciones, acuerdos, políticas y otras comunicaciones que la Compañía le brinde electrónicamente satisfacen cualquier requisito de que dichas comunicaciones sean por escrito.