ENGLISH
ESPAÑOL
PROVITA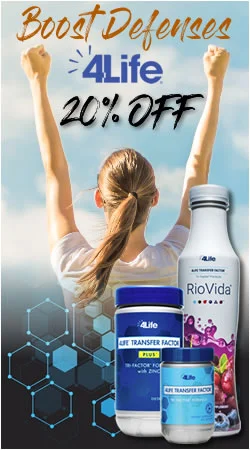 Privacy Policy
At Provitastore.com we protect your privacy as if it were our own. We use the information you provide to us for the following purposes: to process your order(s), to reply to your questions, provide our newsletter via email. We will not give, sell, or rent your personal information, including email address, or specific account activity to anyone for any reason without your prior consent except as required by law and when we believe that disclosure is necessary to protect our rights and/or to comply with a judicial proceeding, court order, or legal process served on our Web site.
Information We Collect.
In designing our website, we started with the simple belief that customer service is our number one priority. Therefore the customer information we collect is used to enhance our services to you, our customer.
When you visit our website, we collect non-personal information about your visit. We collect your IP address, browser type, domain name, and we log the length of time of your visit and the number of times you visit and purchase from us. We assign you a unique internal identifier to help keep track of your future visits. We use this information to gather aggregate demographic information about our visitors, and we use it to personalize the information you see on our website and the emails you receive from us (should you grant us permission to send to you). We keep this information for our internal use; we do not share it with others. This information is in no way tied to your personal information, including your email address.
When you subscribe to our newsletters, Provitastore.com asks you for contact information (your name and email address). When you sign up for our newsletters we use your name and email address to send you our health newsletters and to inform you of sales and special offers.
If you place an online order, our secure order form requests contact, billing, and financial information (such as your credit card numbers for purchases). Contact information from the order form (email address, name, billing and shipping address, and phone number) is used to send orders and information about our company to you. Your contact information, including email address, is also used to get in touch with you should we have questions regarding your order or should we need to notify you of the status of your order. The credit card information we collect is used to bill you for products you purchase, this information will not be shared with a third party partner.
Changes to our policy
If we decide to change our privacy policy, we will post those changes on this page.
Online Policy Only
This online privacy policy applies only to information collected through our website and not to information collected offline.
Your consent
By using our site, you consent to our privacy policy.
Políticas de Privacidad
En Provitastore.com protegemos su privacidad como si fuera la nuestra. Utilizamos la información que usted nos proporciona para los siguientes propósitos: para procesar su pedido (s), para responder a sus preguntas, para ofrecer nuestro boletín por correo electrónico. No vamos a dar, vender ni alquilar su información personal, incluyendo dirección de correo electrónico, o actividad de la cuenta específica a cualquier persona por cualquier razón sin su consentimiento previo excepto que sea requerida por la ley y cuando creamos que es necesaria la divulgación para proteger nuestros derechos y/o para cumplir con un procedimiento judicial, orden judicial o un proceso legal en nuestro sitio Web.
La información que recopilamos:
En el diseño de nuestra página web, empezamos con la simple creencia de que el servicio al cliente es nuestra prioridad número uno. Por tanto, la información del cliente que recogemos se utiliza para mejorar nuestros servicios a usted, nuestro cliente.
Cuando usted visita nuestro sitio web, recopilamos información no personal acerca de su visita. Nosotros recogemos su dirección IP, tipo de navegador, nombres de dominio, y registramos la duración del tiempo de su visita y el número de veces que visita y compra con nosotros. Le asignamos un identificador interno único para ayudar a mantener un registro de sus futuras visitas. Utilizamos esta información para recopilar información demográfica agregada sobre nuestros visitantes, y la usamos para personalizar la información que se ve en nuestro sitio web y los correos electrónicos que reciba de nosotros (en caso de que nos conceda permiso para enviar a usted). Mantenemos esta información para nuestro uso interno; no compartimos con los demás. Esta información no está de ninguna manera ligada a su información personal, incluyendo su dirección de correo electrónico.
Al suscribirse a nuestros boletines, Provitastore.com le pide información de contacto (nombre y correo electrónico). Cuando se suscribe a nuestros boletines usamos su nombre y correo electrónico para enviarle nuestros boletines de salud así como para informarle de las ventas y ofertas especiales.
Si usted realiza un pedido en línea, el formulario de pedido seguro solicita información de contacto, facturación, e información financiera (como sus números de tarjeta de crédito para las compras). La información del formulario de pedido (dirección de correo electrónico, nombre, dirección de facturación y envío, y número de teléfono) se utiliza para enviar pedidos e información sobre nuestra empresa a usted. Su información de contacto, incluyendo la dirección de correo electrónico, también se utiliza para ponerse en contacto con usted en el caso que hubiera preguntas relativas a su pedido o si necesitamos notificarle sobre el estado de su pedido. La información de su tarjeta de crédito que recogemos se utiliza para facturarle los productos que usted compra, esta información no será compartida con terceros.
Cambios en nuestra política
Si decidimos cambiar nuestra política de privacidad, publicaremos esos cambios en esta página.
Sólo Política Online
Esta política de privacidad online se aplica únicamente a la información recogida a través de nuestra página web y no a la información recogida fuera de línea.
Su consentimiento
Al utilizar nuestro sitio, usted acepta nuestra política de privacidad.